Imports
---
These CD's are available for sale! Click here to go to GEMM, a HUGE import music store! You can search for Amanda, or any other of your favourite singers!
More track listings coming soon!
If you know the track listings of any of these CD's, or have more imports to tell me about, PLEASE E-Mail them to me by clicking here! Thanks!
You can click on any picture to see the full-size, good quality version of it.
---
Japan:
Amanda Marshall - Album
Tracks:
1-10) Same Tracks As US/Canadian Version
11) Let It Rain (Live)
12) Birmingham (Live)
13) This Could Take All Night
Birmingham - Single
Let It Rain - Single
Tracks:
1) Let It Rain
2) Fall From Grace (Live)
3) This Could Take All Night
---
Holland:
Amanda Marshall - Album
Beautiful Goodbye - Single
Fall From Grace - Single
Let It Rain - Single
---
England:
Amanda Marshall - Album
Tracks Are The Same As Canadian and American Version
Beautiful Goodbye - Single
Tracks:
1. Beautiful Goodbye
2. Sitting On Top Of The World
3. Trust Me (This Is Love)
Dark Horse - Single
Let It Rain - Single
Tracks:
1. Let It Rain
2. Last Exit To Eden
3. Beautiful Goodbye
4. This Could Take All Night
5. Birmingham
---
Australia:
Beautiful Goodbye - Single
Birmingham - Single
Tracks:
1) Birmingham (Radio Edit)
2) Let It Rain (Live)
3) Fall From Grace (Live)
4) This Could Take All Night
Dark Horse - Single
Tracks:
1) Dark Horse (Edit)
2) Let It Rain (Live)
3) Birmingham (Live)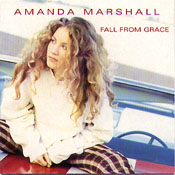 Fall From Grace - Single
Tracks:
1) Fall From Grace (Edit)
2) Let's Get Lost
3) Last Exit To Eden
Let It Rain - Single
Tracks:
1) Let It Rain
2) Sitting On Top Of The World
3) Don't Let It Bring You Down
---
Germany:
Dark Horse - Single
Fall From Grace - Single
---
Austria:
Beautiful Goodbye- Single
Tracks:
1) Beautiful Goodbye
2) Sitting On Top Of The World
3) Trust Me (This Is Love) (Acoustic Version)
---
France: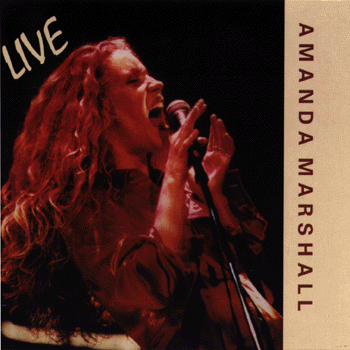 Amanda Marshall Live
Tracks:
1) Beautiful Goodbye
2) Birmingham
3) Last Exit To Eden
Beautiful Goodbye - Single
Tracks:
1) Beautiful Goodbye
2) Trust Me (This is Love) - Acoustic Version
---
USA:
Amanda Marshall - Album
---
Canada:
Amanda Marshall - Album
Birmingham - Single
Tracks:
1) Birmingham
2) Let's Get Lost

Dark Horse - Single
Tracks:
1) Dark Horse (Edit)
2) Let It Rain (Live)
3) Birmingham (Live)
4) This Could Take All Night
---